Name: Lindsey
Age: 17
Location: Massachusetts, USA
Hobbies: reading, writing, singing, fanfiction (yeah, I am kind of a loser...)
Favorite Movies: Fight Club, The Fast and the Furious, Edward Scissorhands, The Nightmare Before Christmas, Moulin Rouge
Favorite Music: My Chemical Romance, The Used, David Bowie (Ziggy Stardust is my fave)... I actually listen to a lot of showtunes.
An interesting fact about yourself: I just had major jaw surgery and I'm in a long, fairly painful recovery process.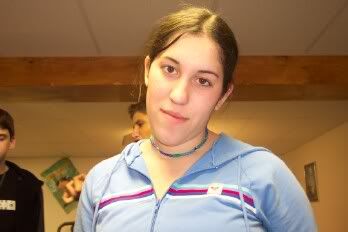 me at a friend's party last year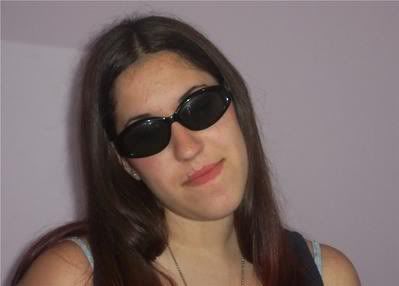 me with my large sunglasses!